We believe in giving something back and would like to be judged by our contribution to both our Local and Global Community
Paul Shotton, Managing Director
Bar O2 Limited proudly support the following Charities:

Working with Lend with Care, The Oxygen Store Staff in their own capacity have supported over 600 Entrepreneurs mainly in African and Asian Countries to develop their Local Communities, our support has created over 180 jobs and directly assisted in excess of 2000 people..
Check our our profile at LENDWITHCARE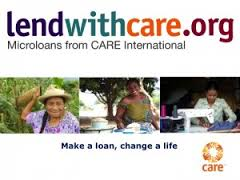 University Hospital Of North Staffordshire Charity
Thank you so much for your donation. We will ensure that it is used to benefit the area of the hospital which you or your friend/colleague/family member have chosen to support. The hospitals charity is working to make a real difference to patients at the University Hospital of North Staffordshire and we can assure you that your donation will be put to very good use.
Norwood
Thank you for your donation to Norwood in support of this challenge. All donations are greatly appreciated and allow us to continue to help people with learning disabilities and children and families in need to live the life they choose. Each year, every gift makes an impact and helps us to reach our £10 million target through voluntary donations. All the money raised is used to help us to maintain and develop our services. Once again, Norwood would like to thank you for helping us to make all of this possible.
Macmillan Cancer Support
Your donation will help Macmillan to be there for people living with cancer and their families, giving them all sorts of support when they need us most. This could be anything from a chat with someone who understands, to providing expert cancer information they can trust.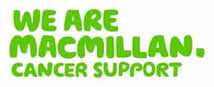 Cystic Fibrosis Trust
Thank you very much for your donation to the Cystic Fibrosis Trust. With your help we can beat cystic fibrosis, by investing in cutting-edge research, driving up standards of care, supporting those with cystic fibrosis and the people who care for them, and campaigning hard and shouting loud about the issues that matter. If you would like to find out more about cystic fibrosis, please visit our website
cysticfibrosis.org.uk
Thank you again for your support, we are truly grateful.
Variety
Breath of Life children's charity
4LoveProjects.org

Medical oxygen concentrator supplied by Bar o2 Limited to Bo Government Hospital Sierra Leone as part of our ethical giving policy